When Ethan Humphries entered The River Church Friday night, the whole mood changed.
A near-silent hallway lined with dozens of people erupted with cheers and applause as Ethan walked down the red carpet and into prom. With each high five he gave the crowd, his smile became infectious.
His autism spectrum disorder normally attracts attention, his parents said, but tonight, his energy wasn't met with scowls or stares. It was welcomed. Ethan was crowned a king.
When Misty Humphries watched her son's reception at the annual Night to Shine prom for people with disabilities last year, the emotion nearly overwhelmed her. Friday night was no exception.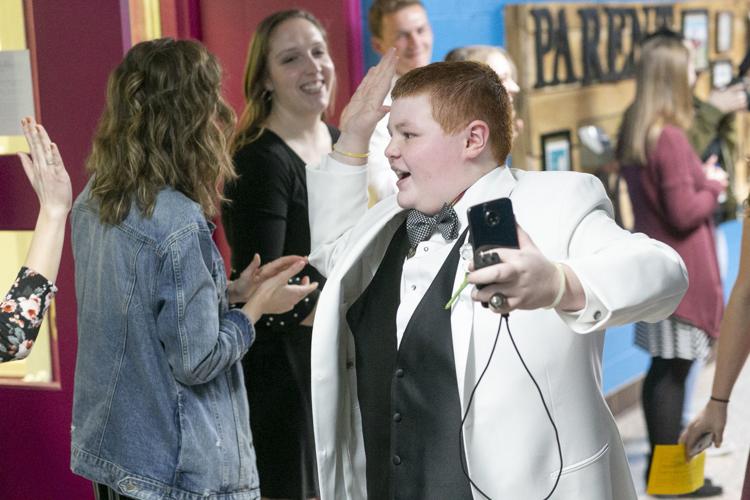 "Last year was our first year, and I almost teared up and let the floodgates go because he came in and he was so excited that everyone was so excited for him and cheering. He doesn't always get that," Misty said. "Ethan screams and things like that. When we go out, people look at him differently like, 'What's going on with him?' So to have him come to an event and everyone is so happy to see him, it just makes his day."
He had such a good time last year that he's been asking Misty "Is it the prom?" for the past three weeks, Misty said. While he's normally laid back, Misty said he loves to tell jokes, dance and sing. The prom is his time to showcase his personality.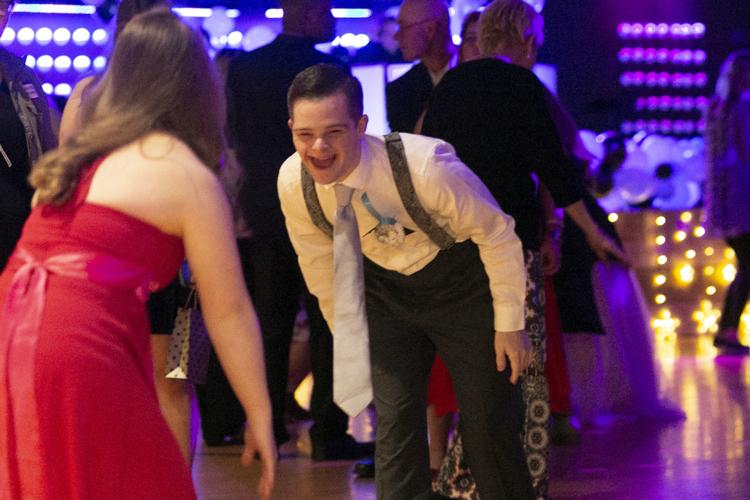 "It's his one night where he gets to come to an event and just let loose where there aren't people staring at him or wondering what's wrong," Misty said. "He loves it … He's the first one out on the dance floor. He will bust all his moves. He loves an audience."
When Emily Tucker took her turn walking down the red carpet, she couldn't help but show off the dress her great aunt gifted her for her big night.
"She picked it out just for me," Emily said as she exited the red carpet.
As Nicole Tucker looked at her daughter's excitement from being treated like a celebrity, she said, "It's their night to shine … It makes me feel so good to see Emily blossom on a night like this because they get left out of so much. It's nice that they have this night.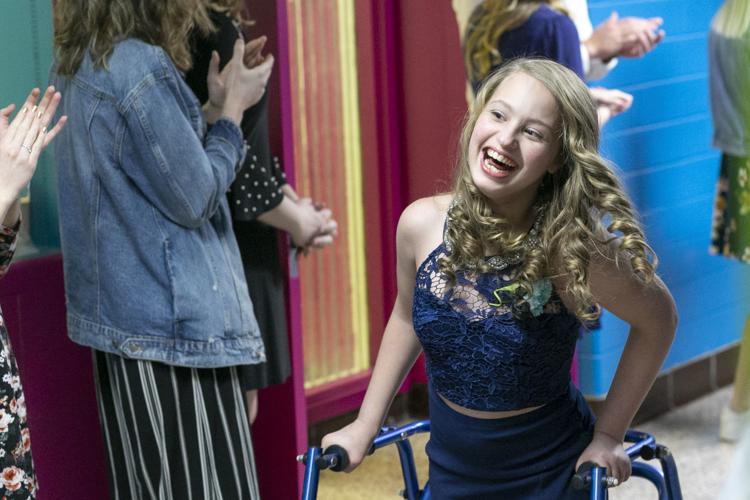 Matthew Trexler, pastor of The River Church, said he can feel the joy in the air when each guest gets introduced over the loudspeaker.
"When they're walking down that red carpet and there's screaming and shouting and clapping, all of the sudden there is this overwhelming feeling. They think, 'Awe, this is for me,''' Trexler said. "When they come down that carpet, we are going to make sure they know it's their night."
From the very start, each participant is treated like a star. Over at New Life Ministries, who partnered with The River Church for the first time this year, the men get their shoes shined while the women get their hair and makeup done professionally. When they step out of the limousine, the paparazzi flood them with flashes as the whole building cheers them on.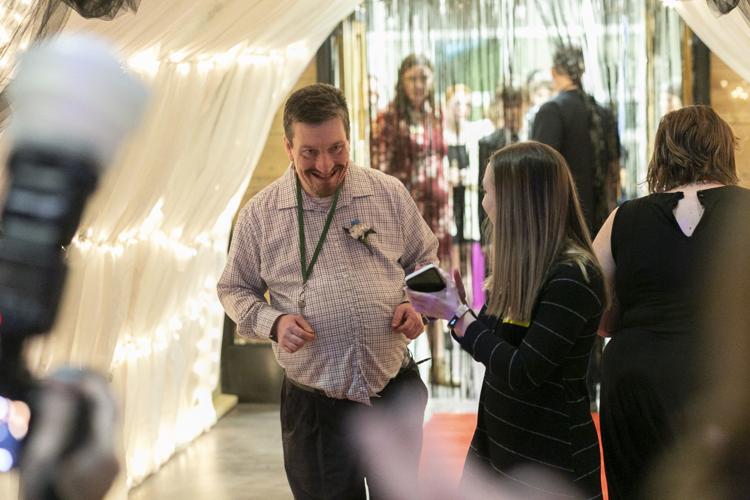 Special education teachers from across the county team up with church members and Grant County citizens to put on the special night, spending hundreds of hours to make sure everything goes smoothly.
"It is a community-wide effort to make this night happen," Trexler said. "The River gets to host it, but it takes all 350 volunteers between the two churches and community members to make this night happen for the 170 guests. Every person that walks through that door has a special need, so you have to accommodate every single guest we have with something different, whether it be dietary, emotionally, physically."
The finished product is "pure joy" according to Trexler, and parents get to take the night off since they ensure the whole property is secure, making sure each volunteer is background checked and paired with each guest.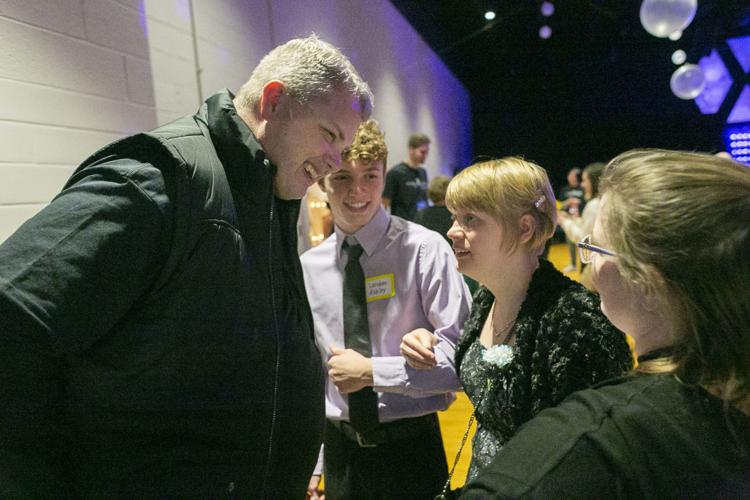 "We want to provide a safe place where these parents know their kid is going to be taken care of while having fun so they can take a breath and relax because having a special needs child is like having a full-time job," he said. " It's fun to watch the moms and dads just have a night to relax. Some of them drop them off and go out on a date. It might be the only date they get all year."
The Humphries confirmed Trexler's suspicions. They said the annual Night to Shine is their time to decompress.
"That hardly ever happens because we can't just call a sitter service or just call anyone. We have to get someone that is familiar with Ethan, that knows his needs, that knows his wants, that he will welcome in – so we rarely get to go out. We were joking earlier that this is our annual date night," Misty said with a laugh.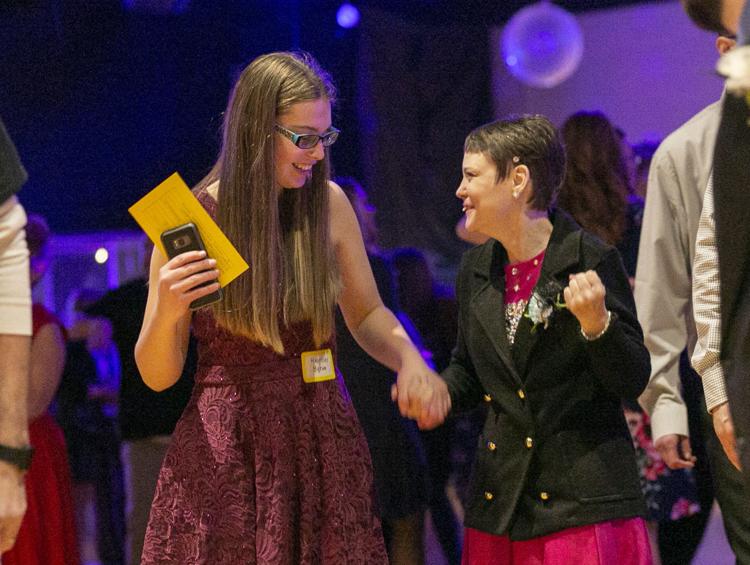 The River Church executive pastor Amy Biegel said the new partnership this year helped them make the night even more special for the community.
"It's just a lot of fun to be able to honor them," she said. "I think so often that they feel like they don't always fit in society or fit as easily, so I think it is their night to take the spotlight."
Even though the event is well supported, Biegel said they can always use more volunteers.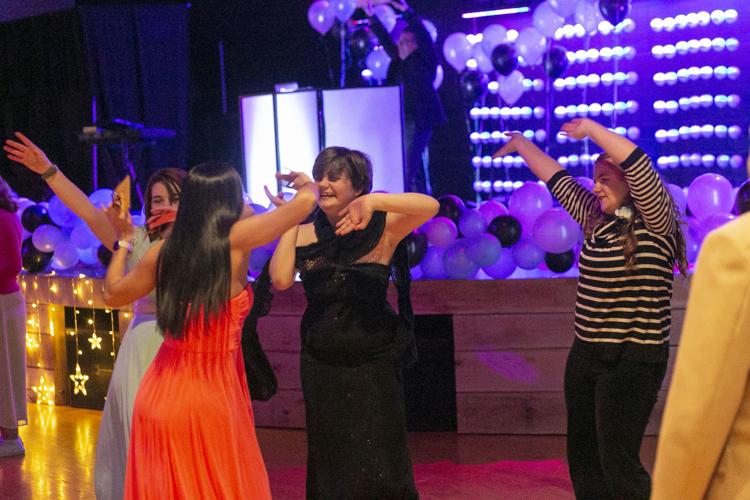 For those who couldn't make the event, Trexler encouraged them to make a difference in their personal life.
"I challenge people to keep their eyes open and love everybody," he said. "Our culture is so divided, but nights like tonight prove to me that it doesn't have to be that way. You can believe something politically, but when it comes to reality, don't overlook somebody, take notice and give up yourself to somebody else."